A Cake for Easter
Time:

1 hour

Serves:

8

Level:

easy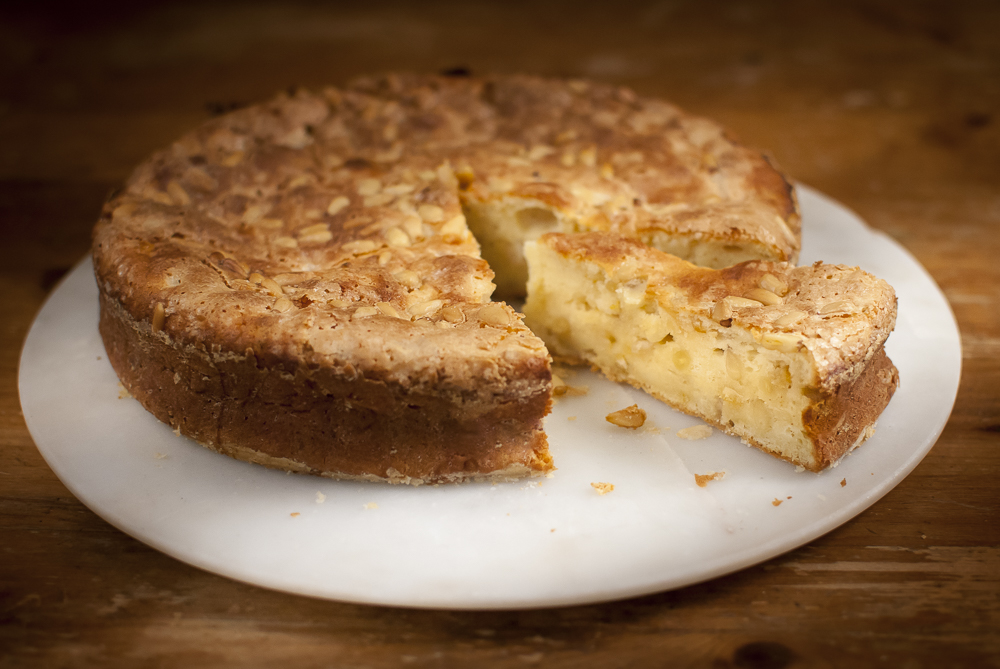 What you need
100g pine nuts
100g Italian mixed peel
200ml milk
250g ricotta
4 large eggs separated
100g butter, softened
150g golden caster sugar
150g plain flour
1tsp baking powder
Zest and juice from one lemon
1tsp vanilla
Pinch of salt
How Dad Cooked It
The use of ricotta in a bakes is quite common in Italy. This recipe is based on the Easter tarts made in Naples. The unusual ingredient in these tarts is wheat grains which are first boiled in milk. I've used pine nuts instead, but treat them the same way in the recipe. It tenderises the nuts and removes much of the bitterness. A brilliant little trick. As the name suggests the Naples tarts are made in a pastry base. This helps consolidate the filling which is very moist. I've added more flour to my mix, so that it is more cake-like. The texture is somewhere between a cake, a pudding and a tart filling, but all the better for it. It's success lies in the moistness and the wonderful flavours of pine nuts and citrus peel. It will keep for several days and can be eaten at room temperature or slightly warm – perhaps with a little cream. 
Preheat oven to 180C, Gas4. Butter and flour a round 23cm cake tin.
Simmer 80g of pine nuts in milk for 15 minutes. Strain off the milk and cool the nuts.
Mix the flour, baking powder and salt. In a separate bowl, beat the butter and 125g of sugar until pale, then gradually add the egg yolks and beat, then add the ricotta, lemon zest and juice, vanilla and beat again. Mix in the peel, pine nuts and finally the flour.
Beat the egg whites in a separate bowl until stiff and then add remaining sugar and beat again, fold into the cake mix, transfer to the tin. Scatter the remaining pine nuts on top and sprinkle over a little sugar.
Bake for 40 minutes until lightly browned and a skewer comes out clean.