Here at WDC, we are always prepared to roll up our sleeves and start our favourite Italian meals from scratch. But we too have busy lives and sometimes appreciate a head start. So, what better tip than to try a 'no drama' version of melanzane Parmigiana using Dolmio 7 Vegetables Sun Ripened Tomato & Basil Pasta Sauce.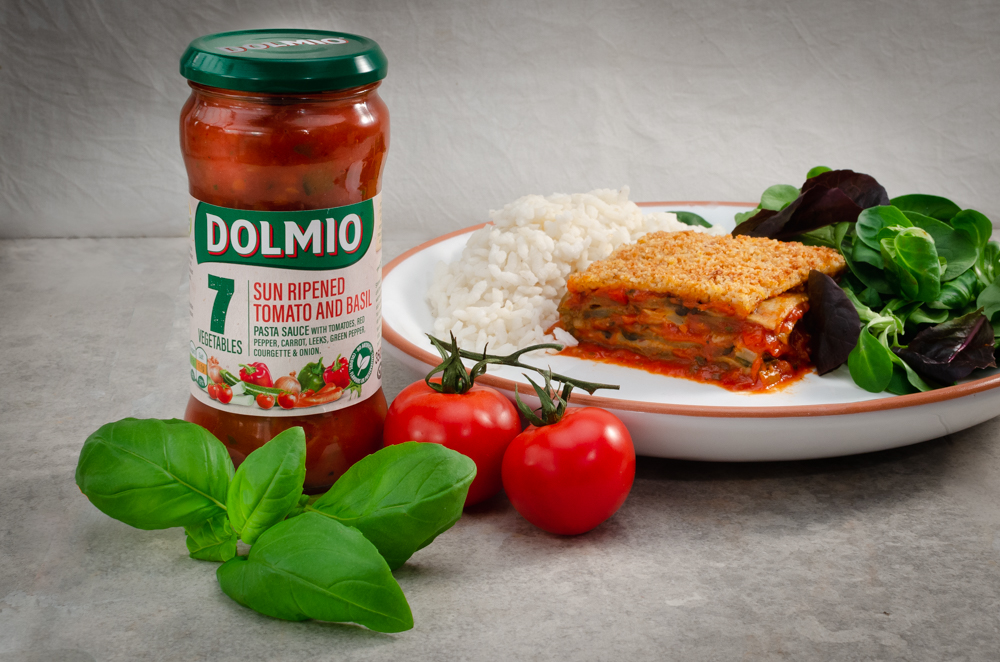 The sauce
Open a jar of Dolmio 7 Vegetables Sun Ripened Tomato & Basil Pasta Sauce and have a look. It's crammed full of authentic Mediterranean flavours: carrots, onion, leeks, courgettes, green and red peppers all bound together with tomatoes and basil. Amazingly, each serving can provide 2 of your 5 a day.
The hard work of the sauce has been done by Dolmio – meaning all we have to worry about is pre-cooking the melanzane (aubergines), constructing the dish for the oven, and then letting the Dolmio sauce work its magic.
For my money this new product by Dolmio is much tastier than your average readymade. Not only that, all four Dolmio 7 Vegetables sauces can be an inspiration for a whole raft of delicious Italian meals.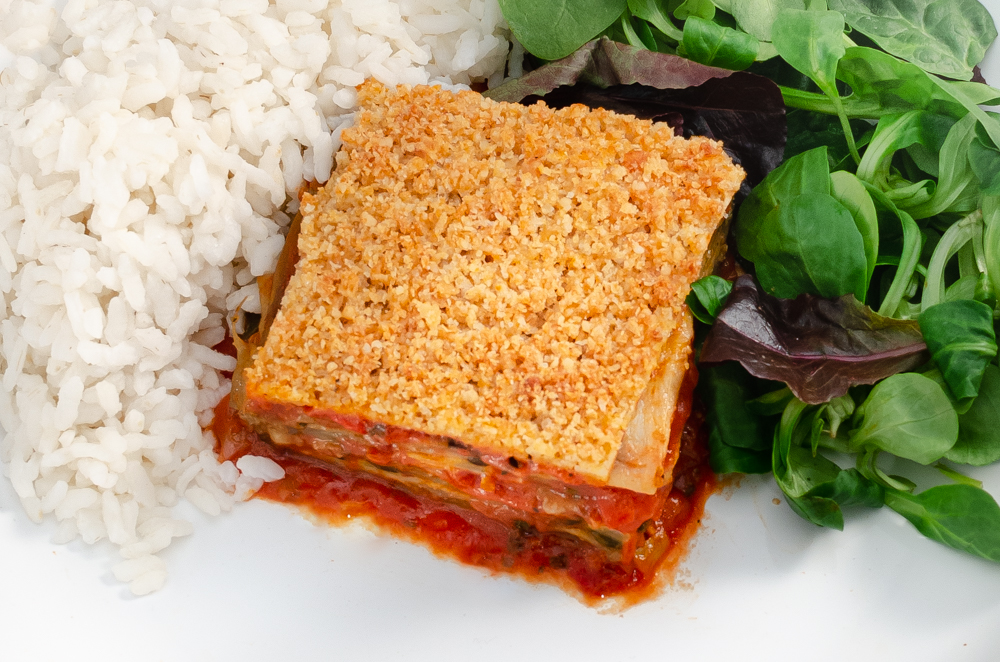 A healthier melanzane Parmigiana?
Those familiar with traditional methods for making this Italian dish, will know that most recipes instruct the cook to fry the aubergine slices before baking. The problem with this method is that aubergines love oil. They're like sponges and will soak up any oil offered to them – unfortunately, this can also create the illusion that they need extra glugs of oil whilst frying! The WDC hack, is to hold back the fat; lightly brushing the aubergine slices with olive oil and then baking them in a hot oven until browned.
Some melanzane Parmigiana recipes also dial-up the calories with the addition of cheese. I like a little cheese in this dish, but I've only used 125g of (light) mozzarella and a small amount of grated parmesan, resulting in a surprisingly healthy melanzane Parmigiana.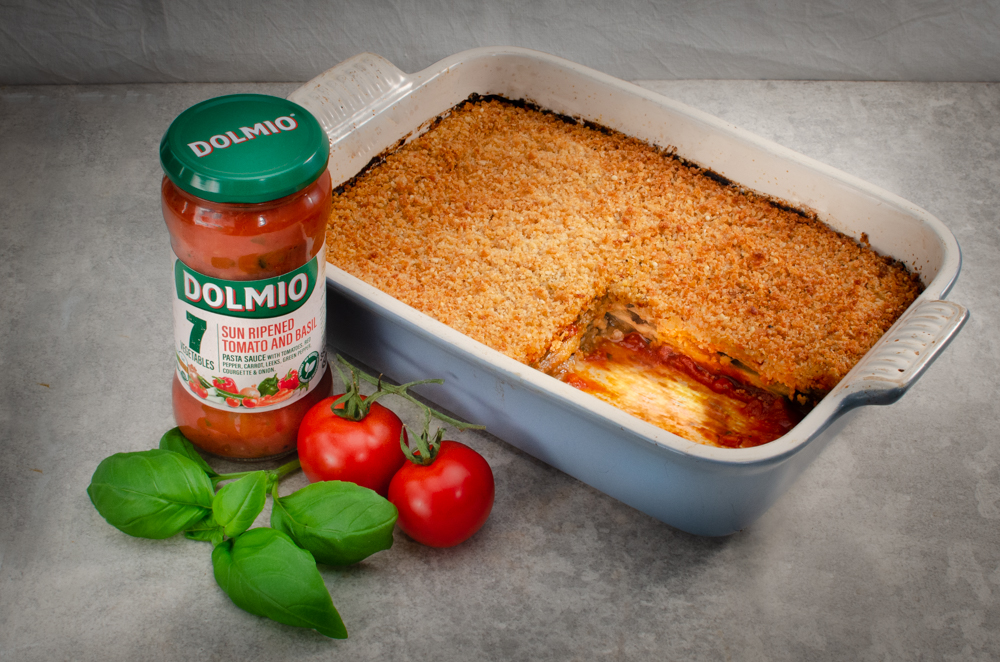 A new family classic
Considering the time and fuss that is saved through the convenience of Dolmio 7 Vegetables Sun Ripened Tomato & Basil Pasta Sauce, I think this recipe is an excellent way to turn a popular Italian slow food standard into a (quicker) and easy family classic. And with all those 7 vegetables in the sauce, plus of course, the tender stacks of aubergine, the recipe also makes a tasty vegetarian meal.
Why not follow the link and get your next jar of Dolmio 7 Vegetables Sauce for 50% off on the Shopmium app here: https://bit.ly/Dolmio7vegetables
 All thoughts and opinions are my own and not those of Dolmio