What Dad Cooked is a natural home for quesadillas, and nachos, and enchiladas, and well, just about any other Mexican food. Having been brought up in Southern California I loved Mexican food – and still do. One of the best things about the cuisine is the tortilla, it is such a versatile and easy bread to work with and makes great snacks, just as for my recipe for this loaded quesadilla using The Laughing Cow Lightest x 8. It's possible to ramp up the calories with some Mexican foods, but this quesadilla is perfect for a light snack or a light meal. What's good about choosing The Laughing Cow x 8 for your quesadillas is that each cheese triangle is less than 20 Kcal, so you know you're off to a good start keeping the calories at bay.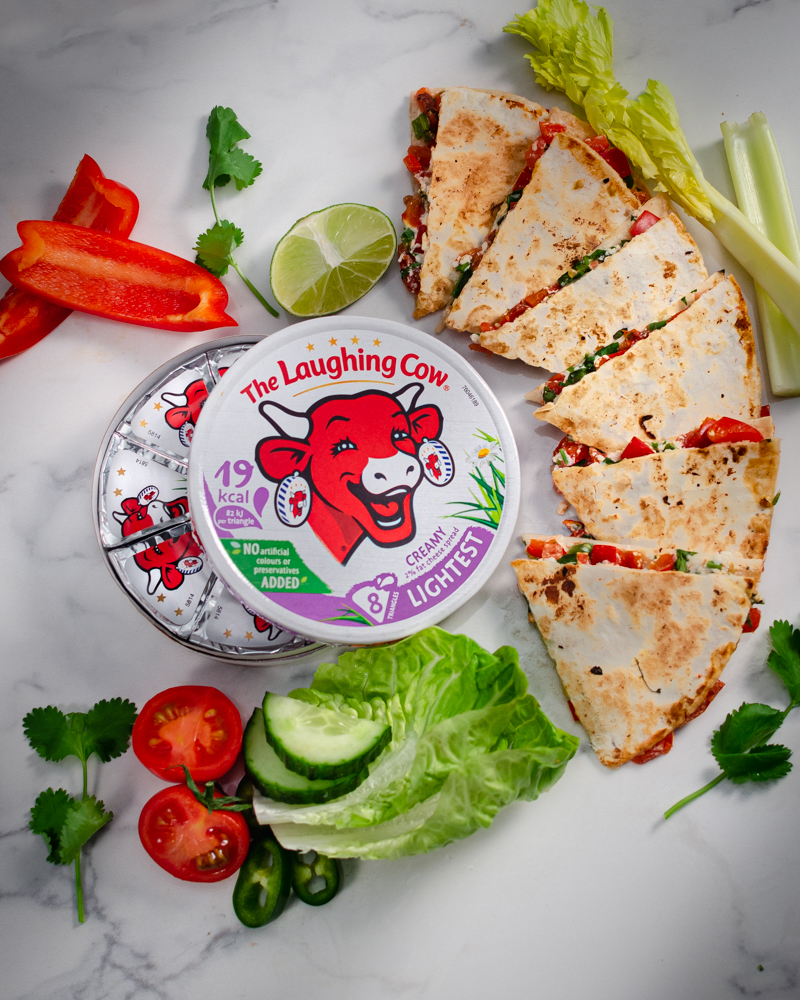 The Laughing Cow Cheese Triangles
 It's true that cheese triangles are often found in kiddies lunch boxes or picnic hampers, they are just the right size for small hands and appetites. But what is yummy for the little ones is just as tasty for grown-ups and perfect for all kinds of snacks and meals for any occasion.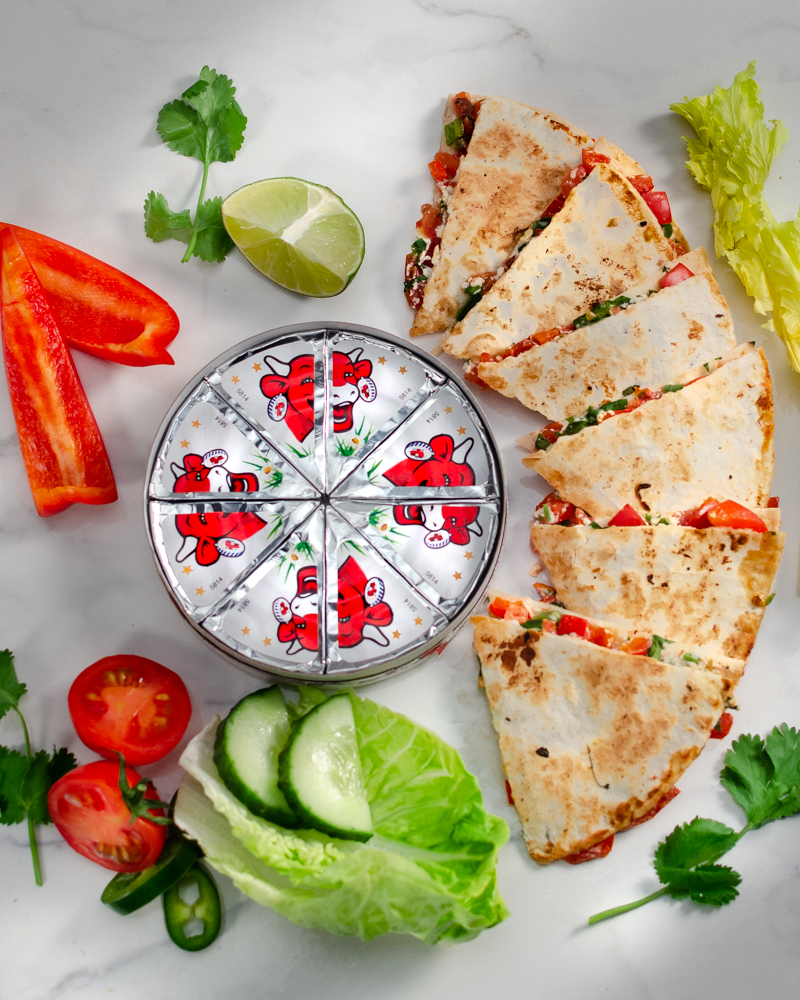 Not only are the triangles a clever and fun way to wrap up cheese, but they are also just the right size to help with portion control – one or two is all you need.
NB: The Laughing Cow have built into the triangle design a handy foil flap with a red tab to make unwrapping easier. Just hold the foil flap and pull the tab – voila! But don't throw the wrapping away – all parts of The Laughing Cow packaging are recyclable.
What is The Laughing Cow made of?
The Laughing Cow cheese is a blend of skimmed milk and a variety of cheeses, including Cheddar, Gouda, Emmental among others… This creates a creamy and smooth cheese ideal for spreading and using in many tasty and healthy recipes.
I find the taste very Continental – but also very American. There are many American cheeses that have a similar taste and are quite distinctively used as the cheesy part of many American classics.
 How to use The Laughing Cow cheese…
The go-to snack using The Laughing Cow cheese is to spread it on crackers or crispbreads and top with fruits or vegetables. But why not get inspired and try it whipped up in crème fraiche for a cheesy dip or blended in buttermilk and light mayonnaise for a creamy salad dressing, The quesadilla recipe here, demonstrates how useful the cheese is when heated – it can be melted over healthy cuts of meat, melted into hot dips or simply melted into a hot soup. Most importantly The Laughing Cow will never split when heated.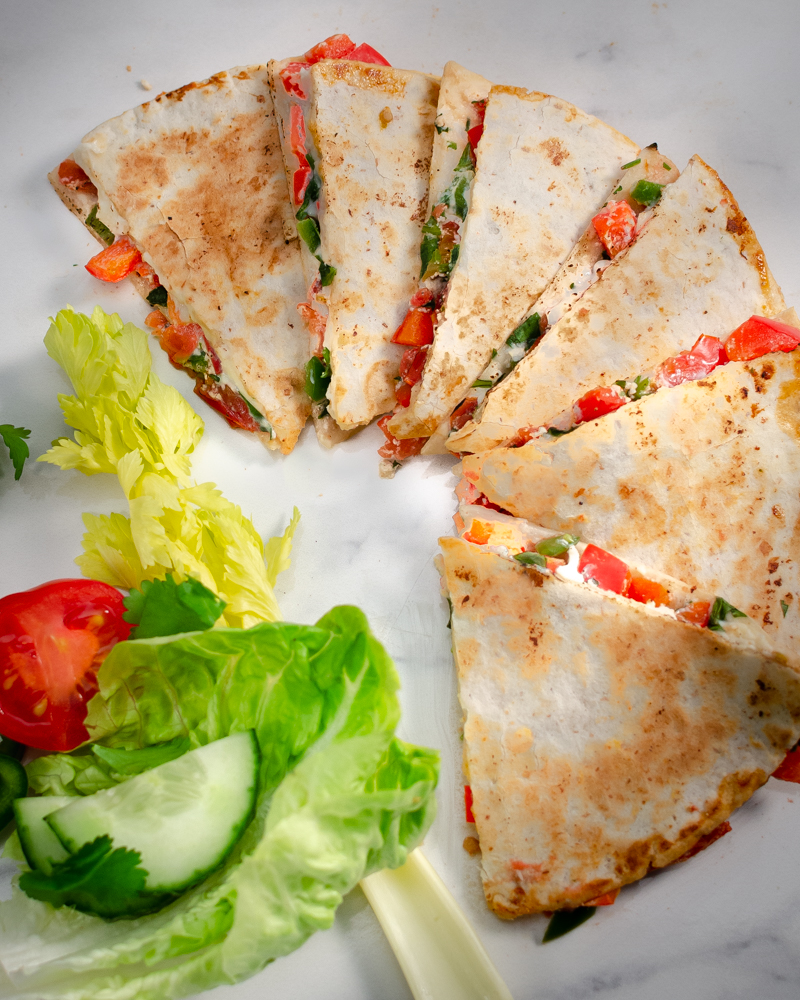 Loaded Quesadillas
A traditional quesadilla is basically cheese in a tortilla. But in my recipe, I have 'loaded' the quesadilla with a low-fat salsa in addition to The Laughing Cow Lightest cheese as part of a balance light meal. Many other fillings are possible. I tried and tested a few, including spring onion, sliced black olives and paprika; shredded cooked chicken breast, sliced green olives, chilli sauce and lime; cooked sliced ham, tomatoes and Dijon mustard; and just chopped chives. All these recipes used The Laughing Cow Lightest to its best advantage. The cheese melded wonderfully with the ingredients and made truly delicious (and healthy) quesadillas.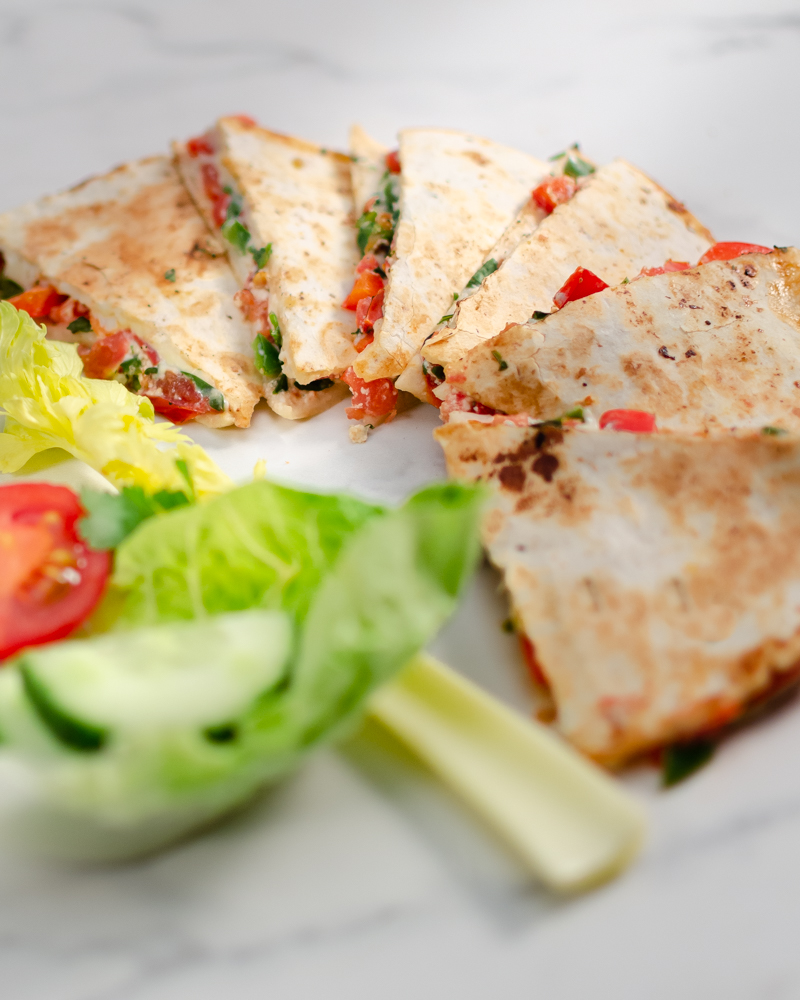 Try for 50% off 
To get your favourite The Laughing Cow cheese for 50% off… click here