Why is the Avocado So Good?
Posted by

Mr WDC
Sep 4, 2015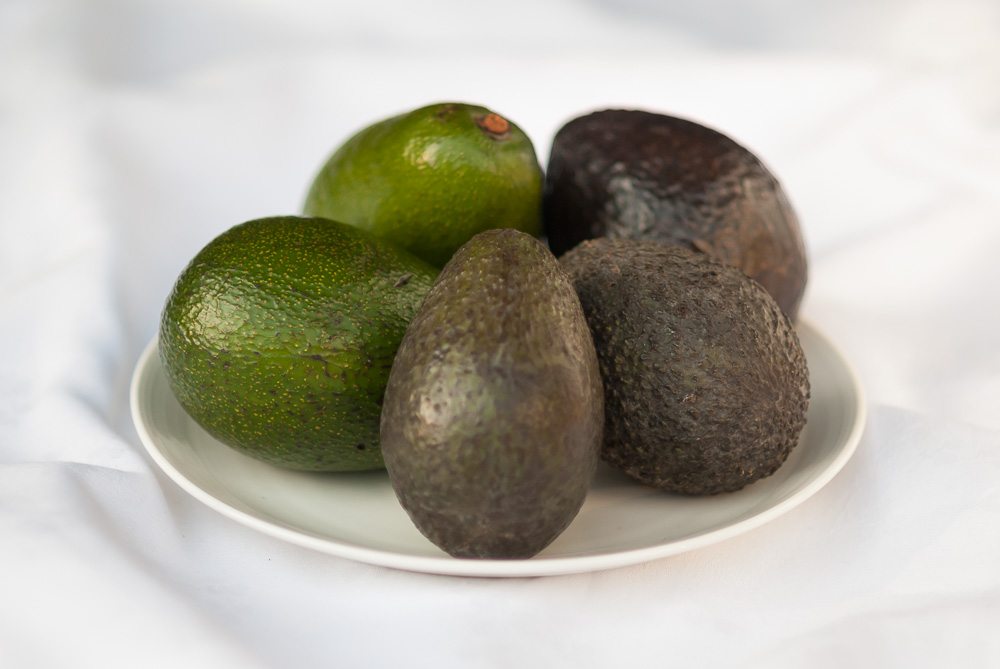 At chez WDC, we eat avocados in guacamole, smashed with a fork on hot toast, or tossed in a crunchy salad coated in a creamy dressing. We don't interfere with the texture of avocado by heating it in soups or grills, or whizzing it in cold concoctions.
The avocado is a very evocative fruit –  it has a sensual texture and a rich and heady flesh. Yet,  it's not particularly exotic – it thrives in Mediterranean and tropical climates and is eaten throughout the world.
My memory of avocado stretches back to when we lived in Southern California, where orchards of avocado were commonplace. There were also many individual specimens that grew by the roadside in the hills around our house. As children, we might find that a few fruit ended-up in our pockets after our walk back from the school bus stop.
An avocado must be perfectly ripe before it can be used. And we mean actually perfectly ripe – not 'ready to eat' as supermarkets would have you believe. To test an avocado, don't push your thumb into the fruit; just hold it in your hand and – in a zen-like manner – gently tighten your grip; the fruit will yield reassuringly when ripe.
The best way to manage your avocados is to ripen them at home. This can take a few days – so plan ahead. To speed-up the process, put the avocados in a brown paper bag with a banana – the exuding ethylene from both fruits will promote ripening. However, if – despite every effort to incubate your avocados to full ripeness – you're still left with unripe fruit, then it is best not to bother; there's nothing more pointless than attempting to eat an unripe avocado.
There are two cultivars of avocados available: the smooth-skinned Fuertes and the rough-skinned Hass. The Fuertes can be watery and bland; but has a firm flesh and slices well. The Hass has a denser texture, richer  flavour and a creamy flesh.
The Hass is now grown worldwide – but the mother plant of all Hass avocado plants was cultivated in La Habra Heights, Southern California in 1926. It died in 2002.
Some tree.
Easy Mid-Week Supper
This was an improvised quick dinner. I did not plan to post it, but it was so good I photographed it while we were eating it!
Salt + Sweet + Sour + Hot
Thinking about food through these four prisms of taste can open up new possibilities for seasoning and adding flavour to our food.
Do Chefs Eat Greens?
At home, I try to provide a balanced diet. That means two or three vegetables with each meal. In fact for a Sunday roast, the number of vegetables can rise exponentially…
Onigiri 3 Ways
Dad trials out three ways to prepare and eat Onigiri with shitaki mushrooms.
3 Ways to Cook Octopus
Octopus may not be everybody's cup of tea. But do try it. Here are three way to cook it – hopefully one of these will inspire you to have a go!
3 Ways to Eat Raw Salmon
Dad's three ways to prepare raw salmon. Follow the step by step guide to making salmon carpaccio, salmon tartare and even nigiri style sushi.