The Essentials to Cooking Paella
Posted by

Mr WDC
Sep 7, 2015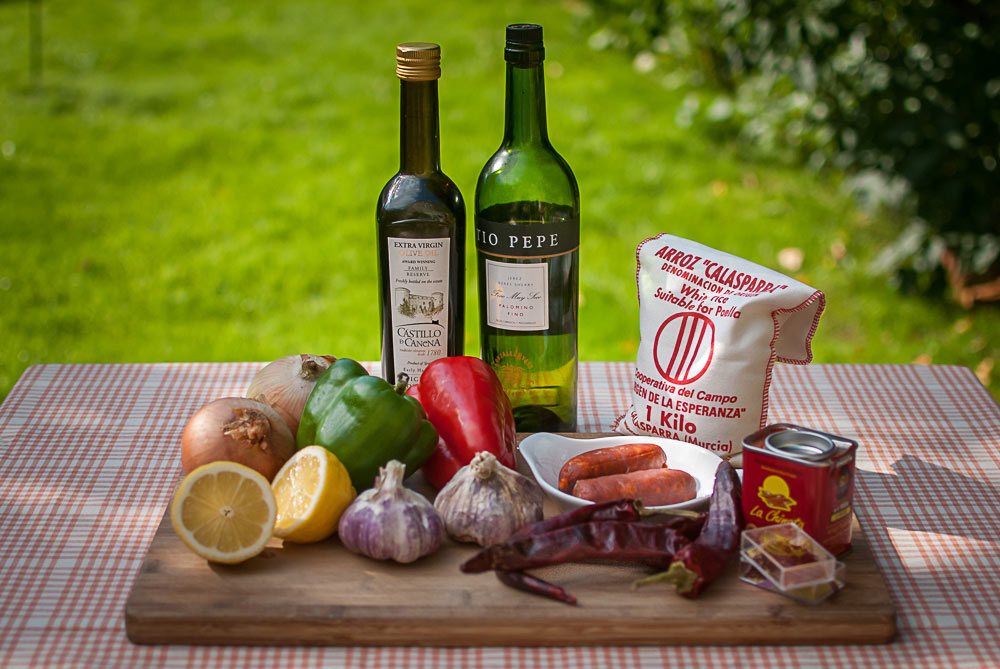 Do's and don'ts – does it matter?
In Spain they take paella very seriously. There are many rules depending on region and local tradition: never mix fish and meat, do not include peas or chorizo, only use rabbit and snails – the list is endless.
But why all the fuss? We know pork and fish work well together – that chorizo and chicken is a wonderful combination – and no doubt that rabbit and snails are beguilingly palatable. This pedantry is surely aimed at elevating the status of a generic rice dish to a distinct regional specialty – as our pie makers at Melton Mowbray have done. But don't get embroiled in this local squabbling; just enjoy the diversity – the intrigues and the mystery of this traditional dish – and don't be distracted from making it with whatever's at hand.
Other traditions insist that the paella must only be eaten at lunchtime. This may have a historical relationship with the traditional 'siesta' – but in the UK we should enjoy our paella any time of day.
Another interesting tradition is that a paella should only be made by a man. While WDC cannot endorse such rigid singularity; we can certainly advocate that Dads are well qualified to make a good paella.
Pans
Does the pan matter? I have cooked with any number of different pans and always managed a decent paella.  All all you need is a wide pan with a little depth.
Rice
The correct rice is Bomba rice often referred to by its regional form, 'Calasparra' (see photo above). It is similar to the Italian 'Arborio' rice, and often substituted.
Order of cooking
Generally, the main uncooked fish ingredient is added to the paella towards the end of cooking and allowed to cook whilst the rice is finishing cooking. However, it can also be cooked at the outset. Chicken and pork should always be cooked at the outset. Fry meats in the paella pan, when cooked put to one side. Then fry the sofrito (onion, pepper, garlic) in the same pan.
It is very important to cook the sofrito on a long and low heat – at least 20 minutes, chorizo is added and fried – then the rice is fried along with seasonings, herbs, spices and chillies. The stock or other liquid is added and then the paella is allowed to cook. Vegetables, such as spinach, peas, beans etc. should be pre-cooked. All the precooked ingredients can be pushed into the rice 10 minutes before the rice is done.
Proportion of liquid
This will vary depending on whether you are cooking over a wood fire in the open air with a very wide shallow pan or a smaller deeper pan on a modest hob. Therefore, it is impossible to specify the exact amount of liquid – the right proportions are those that are right for your individual heat source and choice of equipment.
The good news is that I believe paella is easy. It's just a Spanish-flavoured rice dish cooked to a dry and nutty consistency. It's also relatively forgiving. The trick is timing the dish so the rice is tender and fairly dry. This just requires some careful observation and judgment while the rice is cooking: too much liquid, turn up the heat to accelerate evaporation, too little liquid – add more stock or water.
Socarrat – or crusty bottom
A further knack is to encourage the traditional golden crust to the bottom – the so called 'socarrat'. However, I believe this is optional, as it is requires some practice and a little luck to achieve. Traditional paella making allows this to form during the cooking process without stirring the rice.
The crusty bottom does add to the interest and texture of the dish. It may be easier to attempt this when the rice is on the verge of being done – turn up the heat so the rice will stick to the base and form a crust. Scrape it out when serving.
Easy Mid-Week Supper
This was an improvised quick dinner. I did not plan to post it, but it was so good I photographed it while we were eating it!
Salt + Sweet + Sour + Hot
Thinking about food through these four prisms of taste can open up new possibilities for seasoning and adding flavour to our food.
Do Chefs Eat Greens?
At home, I try to provide a balanced diet. That means two or three vegetables with each meal. In fact for a Sunday roast, the number of vegetables can rise exponentially…
Onigiri 3 Ways
Dad trials out three ways to prepare and eat Onigiri with shitaki mushrooms.
3 Ways to Cook Octopus
Octopus may not be everybody's cup of tea. But do try it. Here are three way to cook it – hopefully one of these will inspire you to have a go!
3 Ways to Eat Raw Salmon
Dad's three ways to prepare raw salmon. Follow the step by step guide to making salmon carpaccio, salmon tartare and even nigiri style sushi.