Quick & Easy Nachos
Posted by

Mr WDC
Jun 14, 2015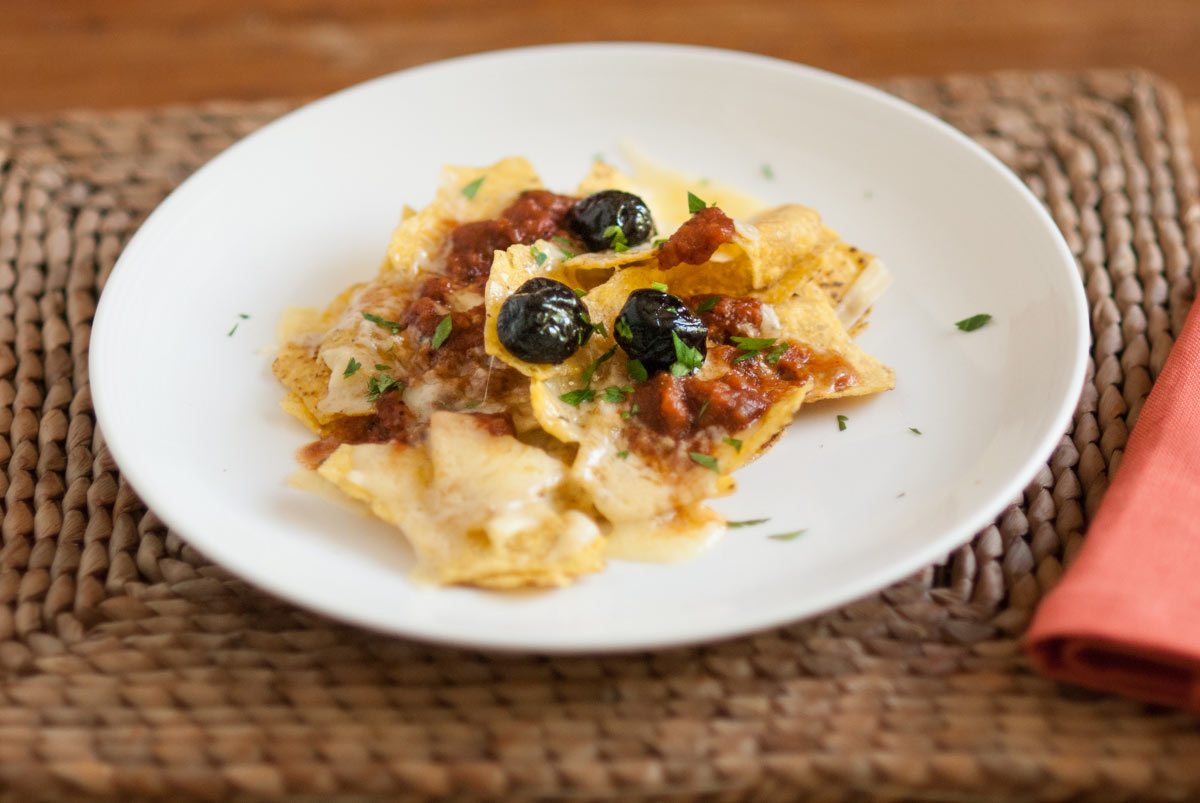 Nachos in a minute
Well, I'm not sure this is a cheat as this is the way we make nachos anyway. The essentials are tortilla chips, cheese and tomato salsa.
So, if you forgo making your own chips, salsa, or guacamole – or cooked chicken or minced beef, salad or any of the other extra layers that are added in the restaurant – this will always be one of the quickest snacks it's possible to make.
Spread your chips out on a plate, smother in grated cheese and dollop over generous splodges of store-bought salsa. Microwave for 1 minute (more or less, depending on quantity and oven settings). Scatter olives and chopped coriander over the nachos and serve.
Easy Mid-Week Supper
This was an improvised quick dinner. I did not plan to post it, but it was so good I photographed it while we were eating it!
Salt + Sweet + Sour + Hot
Thinking about food through these four prisms of taste can open up new possibilities for seasoning and adding flavour to our food.
Do Chefs Eat Greens?
At home, I try to provide a balanced diet. That means two or three vegetables with each meal. In fact for a Sunday roast, the number of vegetables can rise exponentially…
Onigiri 3 Ways
Dad trials out three ways to prepare and eat Onigiri with shitaki mushrooms.
3 Ways to Cook Octopus
Octopus may not be everybody's cup of tea. But do try it. Here are three way to cook it – hopefully one of these will inspire you to have a go!
3 Ways to Eat Raw Salmon
Dad's three ways to prepare raw salmon. Follow the step by step guide to making salmon carpaccio, salmon tartare and even nigiri style sushi.