Homemade Chicken Soup in 5 Minutes
Posted by

Mr WDC
Feb 29, 2016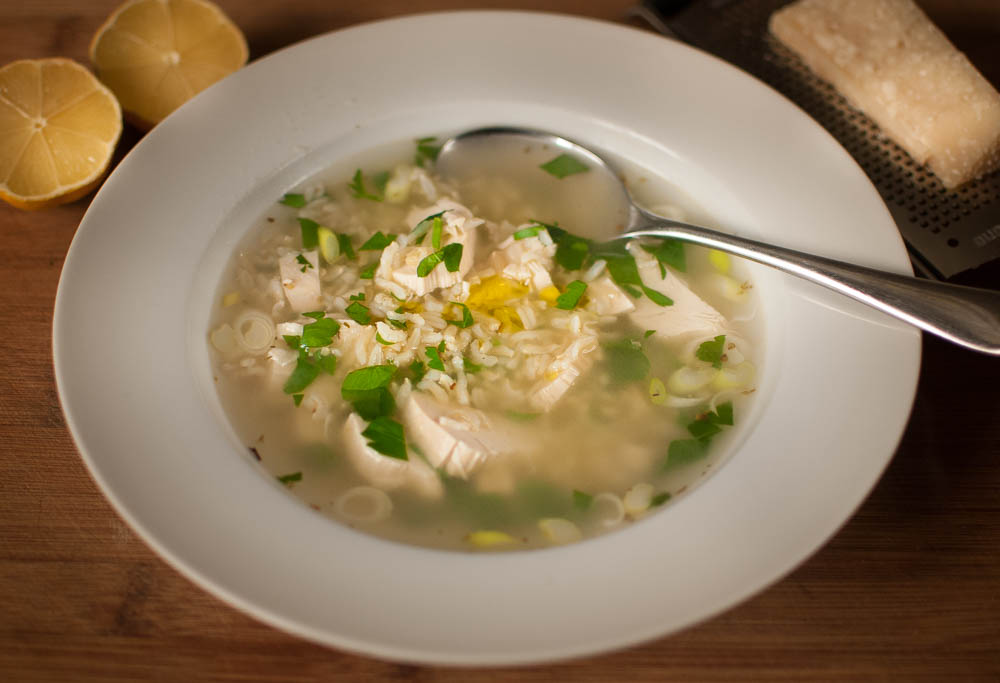 Homemade Chicken Soup
I'm reminded again about why it's a good idea keeping leftovers. I fancied some soup and checked the fridge. There was about half a breast of leftover chicken and rice – a no-brainer as far as soup goes… some chicken soup!
I used chicken stock from a pot of concentrated powder (you can use a stock cube – but avoid those that are too salty or include MSG). I put 500ml hot water from the kettle in a pan, the chicken stock powder, the sliced chicken, a couple spoons of rice, a chopped spring onion, chopped parsley, dried oregano and ground pepper. I brought it to the boil and cooked for about 30 seconds. To finish I seasoned with a squeeze of lemon, some good olive oil and grated parmesan. All this took 5 minutes, and was enough for two. The final quality will depend on your stock, but either way it's going to be way better than tinned soup.
Easy Mid-Week Supper
This was an improvised quick dinner. I did not plan to post it, but it was so good I photographed it while we were eating it!
Salt + Sweet + Sour + Hot
Thinking about food through these four prisms of taste can open up new possibilities for seasoning and adding flavour to our food.
Do Chefs Eat Greens?
At home, I try to provide a balanced diet. That means two or three vegetables with each meal. In fact for a Sunday roast, the number of vegetables can rise exponentially…
Onigiri 3 Ways
Dad trials out three ways to prepare and eat Onigiri with shitaki mushrooms.
3 Ways to Cook Octopus
Octopus may not be everybody's cup of tea. But do try it. Here are three way to cook it – hopefully one of these will inspire you to have a go!
3 Ways to Eat Raw Salmon
Dad's three ways to prepare raw salmon. Follow the step by step guide to making salmon carpaccio, salmon tartare and even nigiri style sushi.