Why a Foodie Must Walk Down: Bermondsey Street & Square
Posted by

Mr WDC
Apr 18, 2016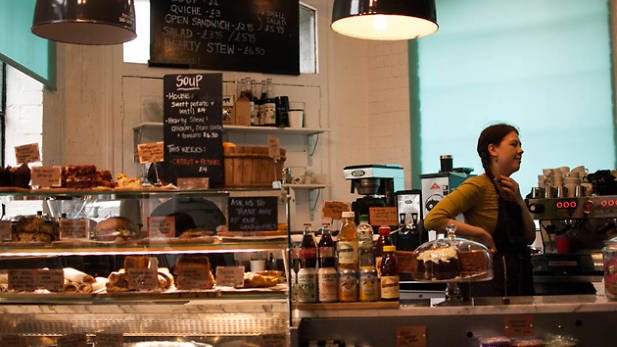 In the shadow of the Shard lies Bermondsey Street and Square – two strips full of restaurants, bars and cafés. We like it for its contradictions: it's hyper-trendy, but still rough round the edges; über-cool and modern, yet oozing history. Gentrification is running amok but the independents are still hanging on. Here's why you should explore it this weekend.
There's excellent coffee
Hej Coffee is a welcome bolt-hole from the over-concreted Bermondsey Square. The coffee and the food are excellent at Hej (order the 'viking balls', a WDC favourite), which brilliantly crams its space with scandi decor. This includes the very Swedish sculpture-in-residence Eric the Moose.
Elsewhere, the nearby Watch House is a favourite and sells luxury artisan coffee and food in its converted guardhouse. Further down the road you can order a cup of 'shit storm' (that's coffee by the way) in the controversially named F*ckoffee.
 Bermondsey Square's markets are brilliant
Bermondsey's Friday market has always been a magnet for antique traders. They famously set-up at 4am – a tradition harking back to a time when they could legally sell 'dodgy' goods before sunrise. On Saturdays the Square hosts a farmer's market, where locals and foodies can buy all types of organic produce, including blue salad potatoes, sourdough spelt bread, goat's cheese or even hemp seed and spirulina brick.
You can get top-notch Spanish, Mediterranean or Italian food
Celebrated Spanish chef José Pizarro likes the street so much he set-up two restaurants – José and José Pizarro – on it. Other food styles range from the Eastern Mediterranean Del'Aziz in the square to the growing Mexican chain Chilango. You can also find Italian home comfort food at Antico, and underneath over 80 types of gin at 214 Bermondsey. Or for some proper burgers and chips, head to the greasy spoon Al's Café or the Garrison gastropub.
There's also a quality French bistro at Casse-Croûte, and a sociable sit-down delicatessen at B Street Deli. And there are also two pizzerias: Ticino – and the wonderful Franco Manca.
There's good boozers
Despite the gentrification, it's still possible to pop into a pub for a casual drink. The Woolpack has a decent pub menu that doesn't require a dictionary to interpret. At the south end of the road is The Marigold Bar, a pub where you can still play a game of darts.
Have a read of Why You Must Walk Down Lower Marsh
A Wagashi Birthday Treat
A dear friend made a trip to the Minamoto Kitchoan in Piccadilly London and bought a bag-full of wygashi delights for my birthday.
Sweet Corn Memories
Growing up in Southern California in the 60s, our family was fussy about its corn…