Six Foods to Forage in London this Autumn
Posted by

Mr WDC
Nov 13, 2016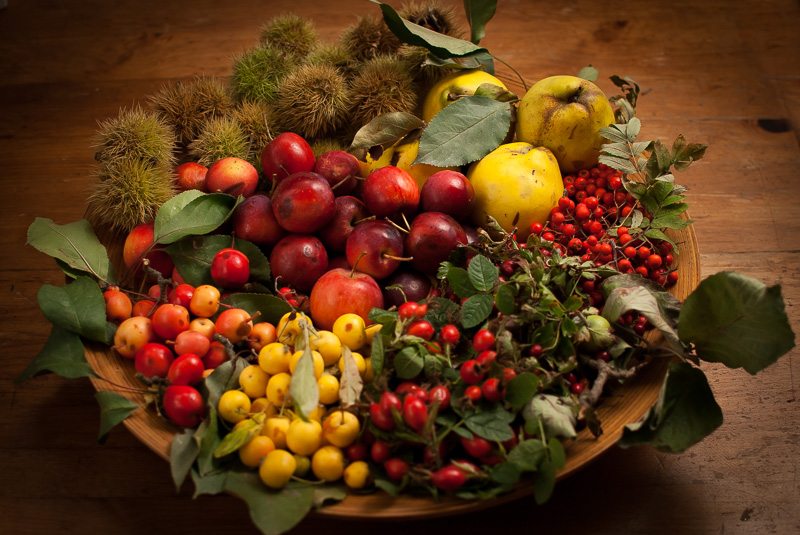 Foraging is all the rage. The wild food craze has ensnared everybody – from free spirits seeking a more sustainable future to Michelin-starred chefs offering weird and wonderful foraged edibles. And contrary to popular belief, you don't need to own a Barbour or live in the country to forage, you can harvest nature's nosh-for-free right here around town.
Some of the easiest and most rewarding forages can be collected this time of year – there're berries, hips, haws and nuts galore. Here's six of our foraging faves for autumn:
1. Rowan Berries
Rowan berries from the mountain ash tree. Small bright red berries with distinctive leaves, can be found growing in places like Hampstead Heath or Victoria Park or other parks and woodlands. Often planted in municipal gardens or landscaped and private gardens. Preserve in syrup, make a jam or dry for tea. Like a cranberry they're slightly bitter and great with meats and game.
2. Haws
Bright red berry from the hawthorn tree. Check for small lobed leaves and long sharp thorns! Wimbledon Common has hawthorn but you will need to get there early to beat the birds. There are haws in Highbury Fields and we found plenty of perfectly ripe haws by the River Thames in Ham. Haws taste of exotic apples and are good made into jam.
3. Dog Rose Hips
The red seed pod of the wild rose. These were found by a car park near Richmond. Wild Roses abound in hedge-like growth in parks, such as Tower hamlets Cemetery Park or next to roads and pathways throughout London. Make rosehip syrup, a medicinal tonic full of vitamins and goodness. (See our recipe here.)
4. Crab Apples
Crab apples. Small apple-like fruits with long stalk. You can find these down a road near you. Clissold Park in Stoke Newington has examples of all our recommended plants, including crab apples. Make jelly or bake with loads of sugar.
5. Quince 
Quince. We bagged some perfect specimens hanging over the road from a nearby garden. For inspiration on locations check out Abundance London in Chiswick and Hackney Harvest who have ongoing projects mapping hundreds of local fruit trees. Make quince jelly, compote to serve with duck and game. Or make membrillo to save for the Christmas cheese board.
6. Chestnuts
Chestnuts are proper grub. Check out the south side of Hyde Park there're miles of chestnuts – more than enough for London's squirrels. Otherwise, if you're a keen walker you're bound to come across some, often littering the street. Borrow a brazier or roast them in the oven.
If you've started 'eating your weeds', you will know that there is more to foraging than meets the eye – so it's best to do a little digging around to get some background gen before setting out on your forays…
A Wagashi Birthday Treat
A dear friend made a trip to the Minamoto Kitchoan in Piccadilly London and bought a bag-full of wygashi delights for my birthday.
Sweet Corn Memories
Growing up in Southern California in the 60s, our family was fussy about its corn…