To Confit or Not to Confit
Posted by

Mr WDC
Apr 27, 2017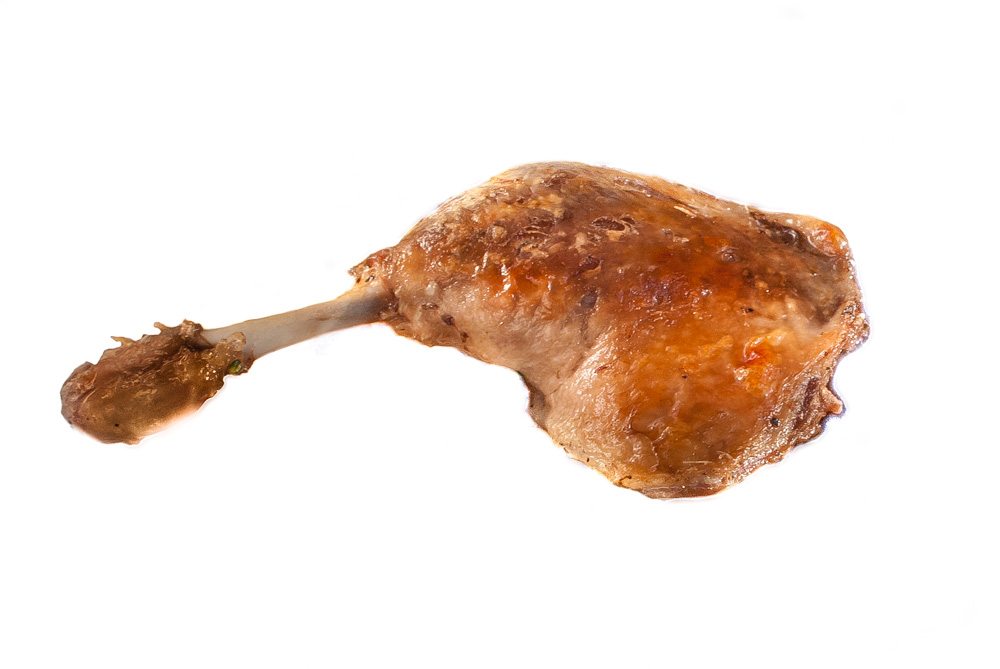 Oh the trials of aspiring home cooks. Having painstakingly nurtured our sourdough starters, mastered the art of the six-hour leg of lamb, patiently brined and boned our turkeys, 'pulled' our butts of pork, obsessed over 'rabbit three ways', triple-cooking hundreds of chips and sweated over our home-smoked eels, along comes another culinary challenge: the confit.
How can we say we're 'worth our salt' unless we've submitted to the rigours and heartaches of the confit and lived to tell the tale? And by confit, we don't just mean confit of duck – there's also confit of pork and salmon, of potatoes and fruit and the latest 'must confit' ingredient, egg yolks. So we do our homework – and turn all French – imagining we run a Relais Routier bistro producing cuisinier a la maison masterpieces. But who in their right mind would think it normal to cook duck by slowly dry-curing it in salt, garlic, aromatic herbs and spices, then heating in two or three pints of duck fat for several hours (at precisely controlled low temperatures) and finally cooling and storing for weeks or months to develop flavour? The manner in which confit of everything is bandied about in the food media you'd wonder if the whole cooking nation spends their weekends immersing all manner of ingredients in hot caldrons of fat…
The reality is that cooking anything confit is time-consuming, expensive and very messy. So why do we do it? It's simple, the French – like the Chinese – understand that the taste of duck can be raised from the nondescript to the sublime by the application of endless amounts of time, highly developed expertise and at least three distinctively staged cooking processes.
Confit also has a practical function. Confit comes from the word confire, meaning 'to preserve' and was once a way to preserve meat (particularly pork, duck and goose) in the days before refrigeration. The initial salting cures the meat, while the cooking and immersion in fat destroys pathogens and eliminates oxygen, thereby creating a bacteria-free environment.
Of course, these days we do have refrigeration, but with a confit, just as for other types of preserved food we still find intrigue and pleasure in eating and exploring preservation methods of the past. Foods such as pickled onions, raisins, pastrami, salt cod, corned beef, beef jerky, candied fruit, kippers and kimchi are all examples of age-old methods of preservation. Fortunately, all these products are widely available even confit duck legs, the most celebrated of all confit, can be found in supermarkets.
It would therefore appear that the need to confit our own duck is obsolete. But for those of us driven to add new skills to our repertoire, who are quite happy to hunt down the essential graisse de canard and will think nothing of letting a solidified lump of duck and fat setup home in the fridge, then confit is a perfect pastime. Yes, we may get the temperature wrong, and yes, we may have underestimated the amount time we need, and yes, fat does gets everywhere… But at least we can say that we rose to the challenge, bloody but unbowed and proudly declare, yes we can confit.
Sweet Corn Memories
Growing up in Southern California in the 60s, our family was fussy about its corn…
25 Go Mad in Franco Manca
A new Franco Manca restaurant has just opened in Richmond. WDC was invited, with around 20 other influencers, to the soft launch.