Sunflower and Pumpkin Seed Crackers
Time:

30 minutes

Serves:

6

Level:

easy
These are surprisingly easy and quick to make. They are also very moreish, so beware!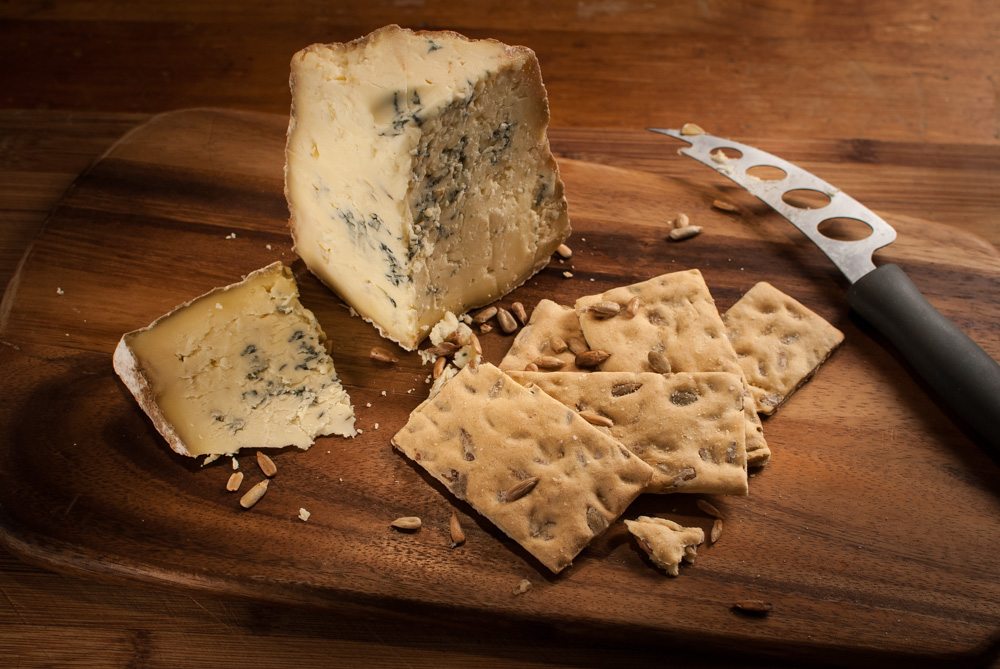 What you need
200g spelt flour – or plain or a mix of different flours
75g seeds – mix of sunflower and pumpkin or other small seeds such as linseed, chia or poppy
50g room temperature butter
1 medium egg beaten
1/2 tsp sugar
1/4 tsp baking powder
3 tbs water appox
Sea salt flakes
How Dad Cooked It
Makes about 20 crackers.
Preheat the oven to 220C, Gas 7
Lightly toast the seeds in a dry pan.
Put the flour in a bowl and mix in a good pinch of salt, the sugar and baking powder . Add the butter and rub into the flour mix. Mix in the seeds.
Add the egg and water and bring together into a dough – start with  tablespoons of water and add more if needed (the dough should not be too wet and sticky). Knead gently on a floured surface to make a smooth ball.
Roll about 2/3rd of the dough on a floured surface until flat and about 3mm thick (likely to be the thickness of the seeds). Put the rolled dough onto a baking sheet. Trim to a neat square and cut into rectangle shapes with a long knife. Don't cut all the way through. Bring the scraps together with the remaining dough and roll out as before and put on a second baking sheet. Cut again into rectangle shapes (don't worry about the irregular edges – they will just add a few interesting shapes…) Sprinkle with extra seeds and salt if you like and press into the dough gently.
Cook in the oven for 7-8 minutes or until very lightly coloured. Turn and rotate the baking sheets to ensure even cooking.