Sweet Corn Memories
Posted by

Mr WDC
Sep 13, 2017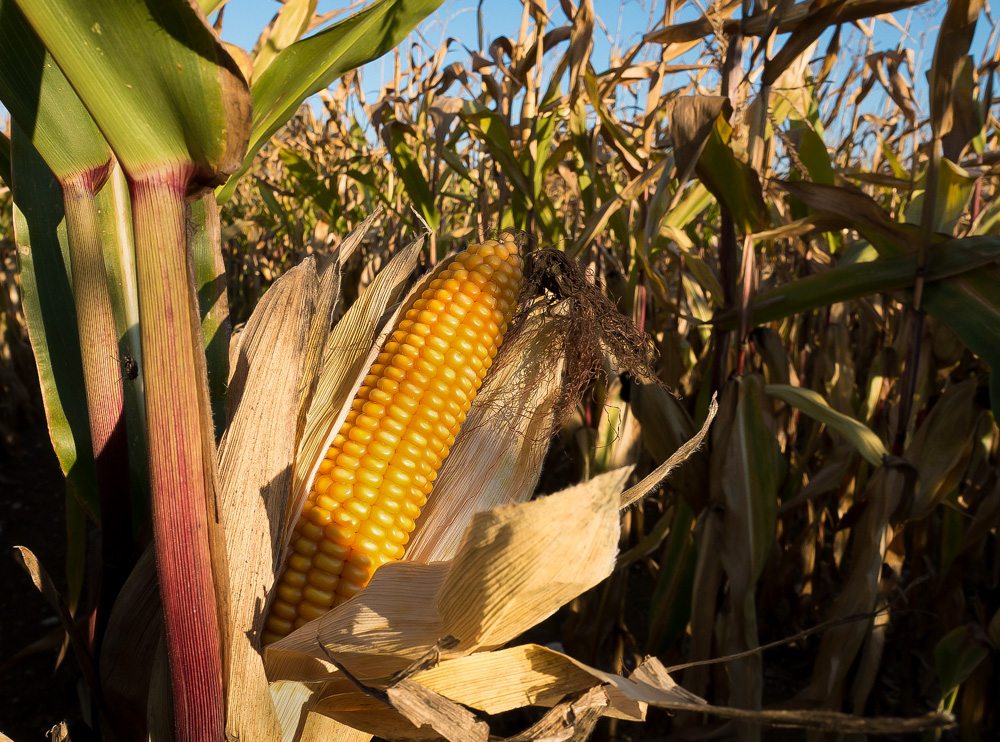 Californian Corn
As an American family, we never called sweetcorn, 'sweetcorn', as it's commonly known in Britain, we called it 'corn on the cob', or just 'corn'. We grew up during the 60's in Southern California. It was a time when most of the local land was still in arable use; the land that was not designated for growing oranges, was used for growing corn (or beans). We'd enjoy watching the tender young corn plants growing in the fields around where we lived. Corn was planted in spring and the common wisdom was that it should be knee-high by the 4th of July. Modern genetics and growing practices probably make this maxim obsolete – but whatever the knee-high date, by the end of the summer mature corn will tower above a man's head.
Our local cornfields would always sell some of their harvest in roadside shacks – we'd often stop in the car and buy a dozen freshly picked ears for dinner. The corn would be shucked, cooked simply, piled high and smothered with melted butter. We'd pierce our cobs with corncob skewers – or just grab them with our bare hands – and chomp away at the precious sweet kernels.
In the valley of the green giant
In the corporate America of the 60's, the food industry was booming and busy processing all kinds of food into convenience products: including corn. One company's mascot, the 'jolly green giant', could be seen on TV commercials supervising the harvesting and processing of 'his' valley's golden cobs into canned 'niblets'. What a shame we would think, why eat corn from a can when you can eat it fresh on the cob? Having an abundance of fresh corn on our doorstep, our family became rather fussy about corn: we'd scoff at tinned corn, we'd turn away frozen corn; we'd thank the host, but decline the corn and tuna pasta salad; and if we ever saw corn on a pizza – well, that was just silly!
The lure of cornfields
Anybody unfamiliar with cornfields should go on a trip to a pick-your-own farm. There they can experience first-hand the wonder of being inside an actual cornfield. These days, we like to take our grandchildren to pick corn. Children are fascinated by the treaded-down paths and secluded dens and hideouts and they're intrigued to learn how nature creates such amazing food. To a child, pick-your-own becomes a daytime version of trick-or-treat as they walk from plant to plant filling their bags with 'harvested' goodies.
For an adult there's plenty to marvel at in a cornfield, but there's also an eerie spookiness about corn. It's no wonder cornfields feature in so many horror films. The height and density of the crop can be unsettling, the repetitiveness of the rows can be mesmerizing. Those seeking the perfect cob should beware, for they might lured by the rustling stalks to unwittingly wander deeper and deeper into the darkening labyrinth – when suddenly they pop out of the field next to the car park. This is a pick-your-own farm after all, not a Stephen King novel… but seeing nature this close-up, and letting the imagination run wild is all part of the fun of picking corn.
When we've picked all we can pick and our bags full of bounty, we set off for home, just as we did in the old days… The corn would be shucked, cooked simply, piled high and smothered with melted butter. What better way to eat corn.
A Wagashi Birthday Treat
A dear friend made a trip to the Minamoto Kitchoan in Piccadilly London and bought a bag-full of wygashi delights for my birthday.
Sweet Corn Memories
Growing up in Southern California in the 60s, our family was fussy about its corn…