PYO Still Going Strong at Garsons
Posted by

Mr WDC
Sep 29, 2017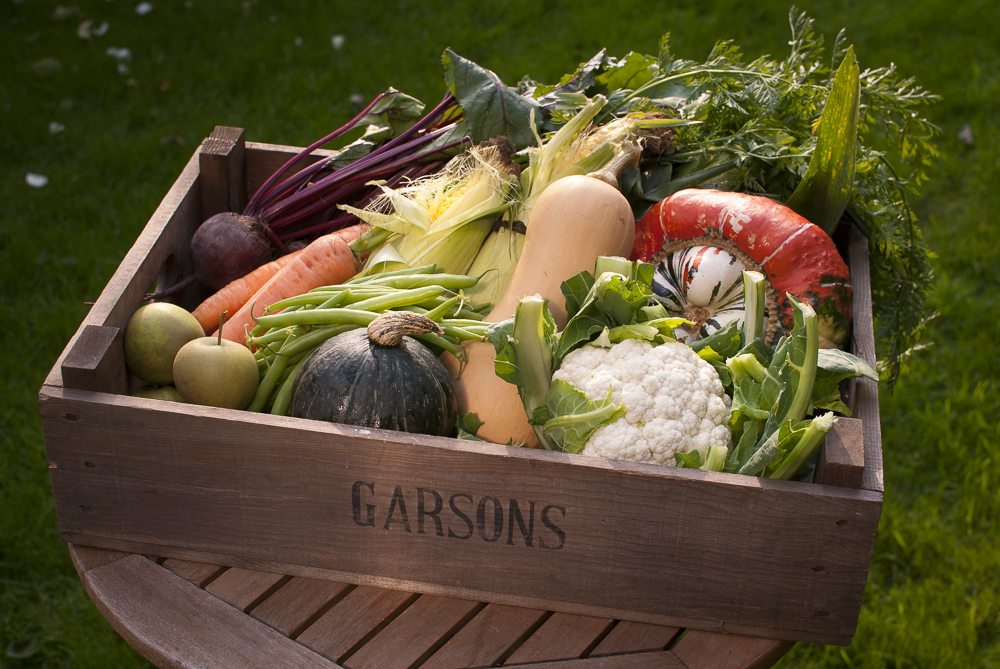 The pick-your-own fields are still going strong at Garsons Farm in Esher. Although it is getting late in the season, green beans, spinach, raspberries and apples are still harvesting. There's also broccoli, cauliflower, beetroot and carrots – and at their peak, squashes and sweetcorn. Picking stops at the end of October, but even then there will be several fields of pumpkins ready for Halloween.
We've just had the fresh green beans, we cooked then in plenty of boiling salted water, they were so fresh they only needed a couple of minutes to cook. I cooled them in ice water and ate them on a salad. They're much better than any other kind of bean you can buy in a supermarket. The beetroot will go in a salad with some goat's cheese, but I will also cook the tops – boiling the stalks and leaves separately. Marcella Hazan makes what she calls a 'salad' with the tops, they are dressed with a vinaigrette and served warm.
The best thing to do with sweetcorn is take it straight home and boil it up and eat it right away, smothered in melted butter. These varieties at Garsons are called 'super sweet' and they live up to their name. The one thing you notice with freshly picked sweetcorn – just like the beans – is they take very little time to cook. Read my article on sweet corn memories here. See below for links to corn and other recipes.
There are plentiful supplies of squashes. Last time I bought squashes, I kept them as a table decoration for too long. Although we know squashes will keep for ages, we should eat them sooner rather than later. If you are looking for veg as decoration, buy the fancy gourds instead. Check out my article on my squash collection from last year – there are several recipes attached to the post. My favourite is a simple squash and sausage casserole. It was made on the basis that the sunspot onion squash has a flavour of chestnuts, so I reckoned it would go well with sausages. It did.
Garsons is open for picking every day. For more information on the farm read my article here. Or check out the Garsons PYO site here.
Here are a selection of recipes I have made with the same ingredients from my PYO box:
Seasonal summer salad with sweetcorn   
Cauliflower cheese Italian style
Beetroot and goats cheese salad
A Wagashi Birthday Treat
A dear friend made a trip to the Minamoto Kitchoan in Piccadilly London and bought a bag-full of wygashi delights for my birthday.
Sweet Corn Memories
Growing up in Southern California in the 60s, our family was fussy about its corn…