What Dad Cooks tries to balance appetite with economy and sustainability. It responds to the evolving needs of food management, shopping, storing, consuming and recycling. Leftovers  are part of this process: they become raw materials for new meals. Indeed, this pork joint was deliberately bought over-sized in the knowledge that it could be used for the week ahead. First, half a kilo was cut off and put in the freezer – this provides fresh meat for the future.
Sunday night. A brilliant Sunday roast – loads of crackling and gravy. Roast potatoes, carrots, broccoli, beans – and stewed apples. I can take or leave the sweet fruit with meat – but Mrs WDC enjoys the traditional accessories.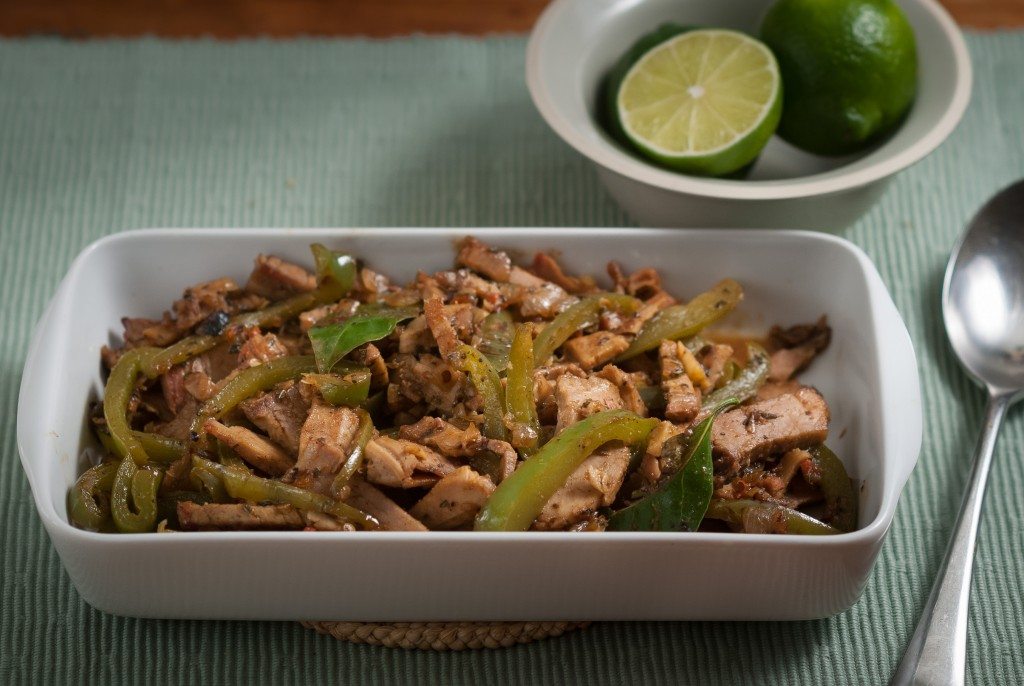 Monday night. A good strategy with leftovers to veer away from the original meal as far as possible and add something new… This way it does not actually feel like eating a leftover. So pork fajitas fits the bill. Fried with onion, green pepper, garlic, cumin, chilli, Mexican oregano – then splash of wine (optional) and a big spoon of leftover gravy. Seasoned and finished with lime. Pork used in this way is even better than using fresh. We served these in corn tortillas, with re-fried beans, guacamole, Greek yogurt and grated cheese. (This is also in recipes.)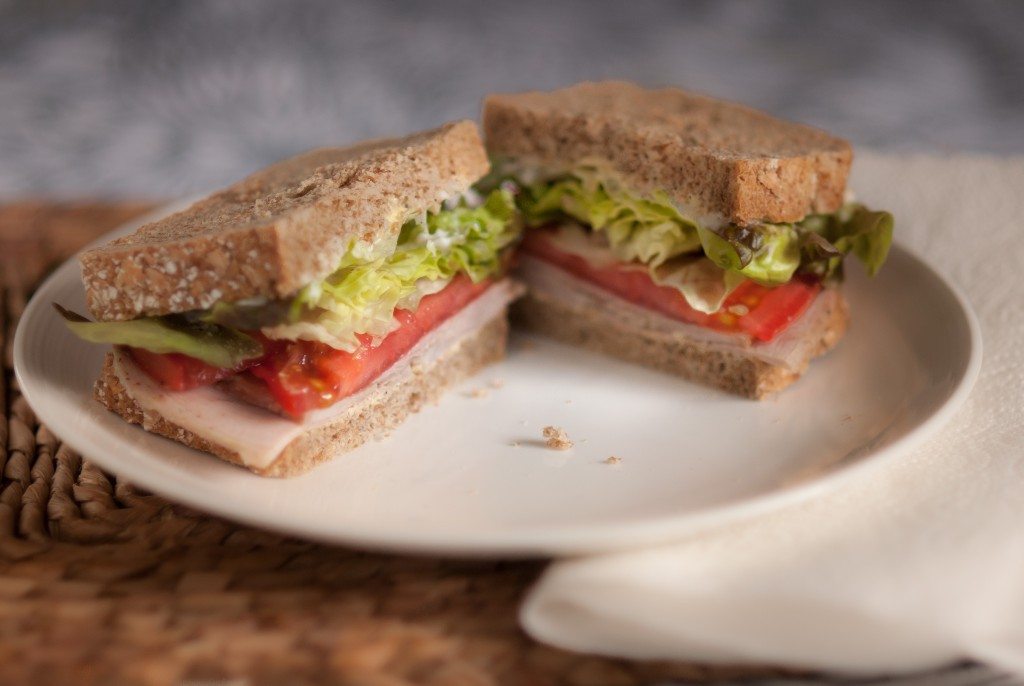 Tuesday lunch. Pork sandwich. A classic sandwich. The pork is sliced very thin and the sandwich is made with lettuce, tomato and cucumber. Finish with dressing or mayonnaise,(see recipes for more info on pork sandwiches).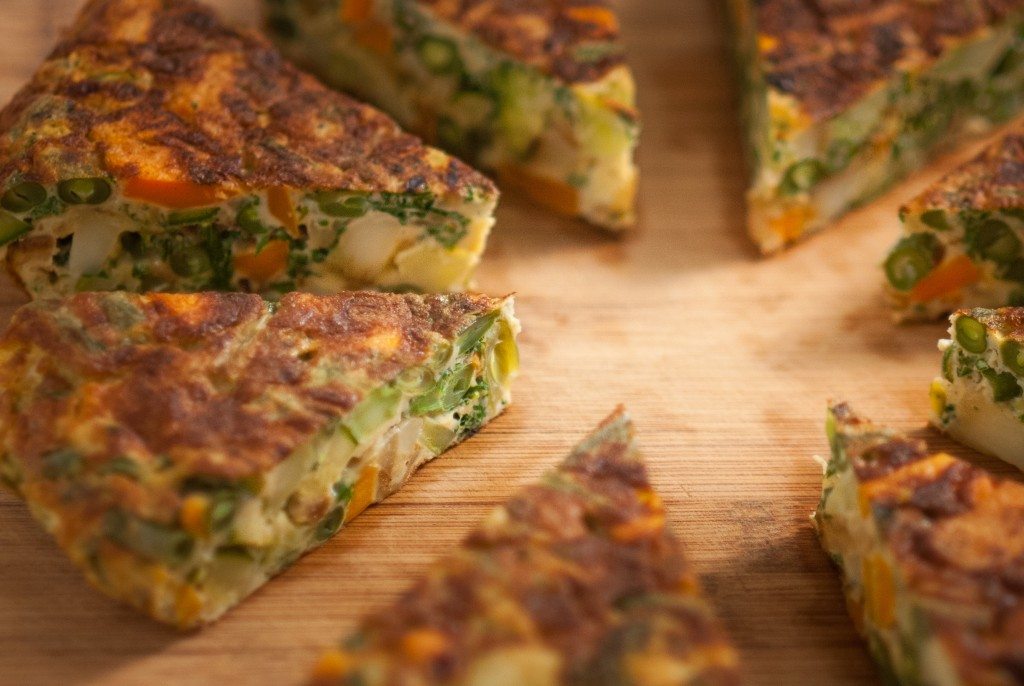 Tuesday dinner. Spanish tortilla made with the potatoes, and vegetables (carrots, beans, broccoli) and served with salad, (see recipes for how I made it).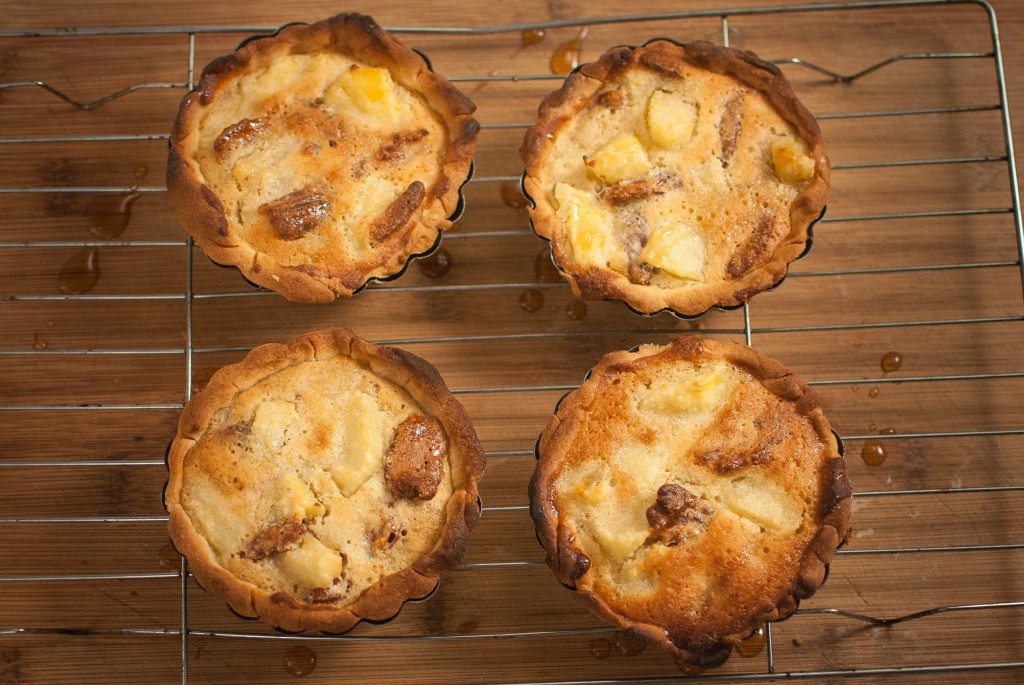 Tuesday pudding. Apple tarts made from the stewed apples for the roast pork. I made a sweet pastry for a pear tart – but made 30% more. This gave me the bases for the tarts, which I baked blind then filled and baked again. The filling is a scratch frangipane mixture – a little butter, sugar, egg, ground almonds and flour – with some orange zest. I added pecan nuts and the apple, while still warm, I drizzled maple syrup over the tarts.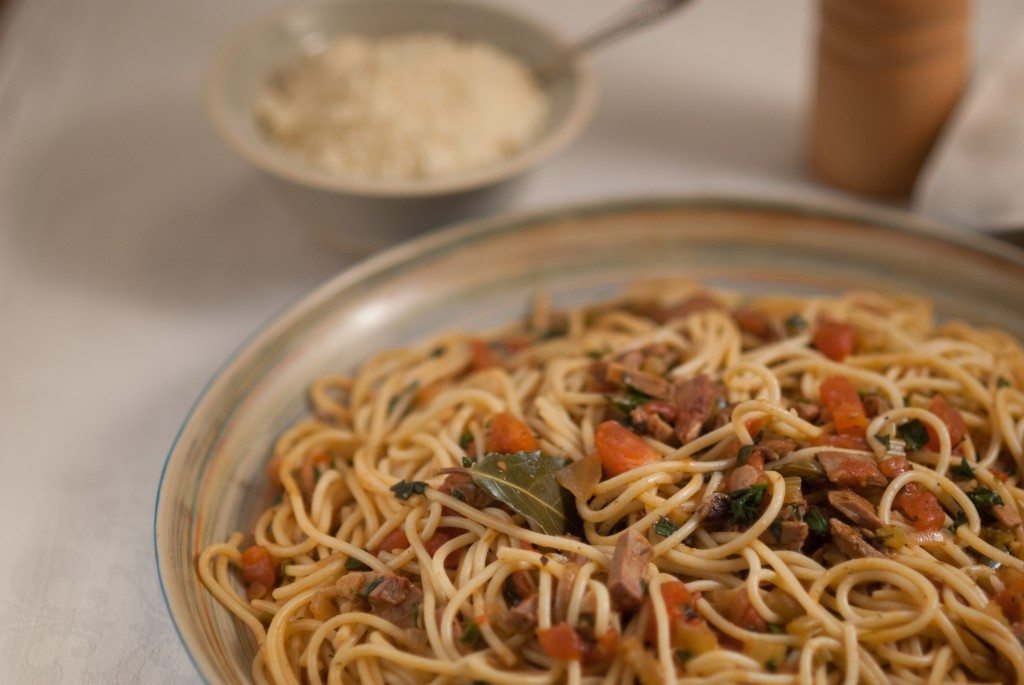 Wednesday dinner. Simple spaghetti bolognese. A quick sauce, made from onion, celery and garlic, dried guajillo chilli, a little dried oregano, chopped leftover pork, half the remaining gravy, a little chicken stock, two large chopped tomatoes and a tablespoon of tomato puree. Mrs WDC brought in a very large bouquet of freshly cut basil given by a friend. Basil is always very welcome in the kitchen, here added in abundance, along with chopped parsley. It was seasoned and served with salad, bread and lots of Parmesan.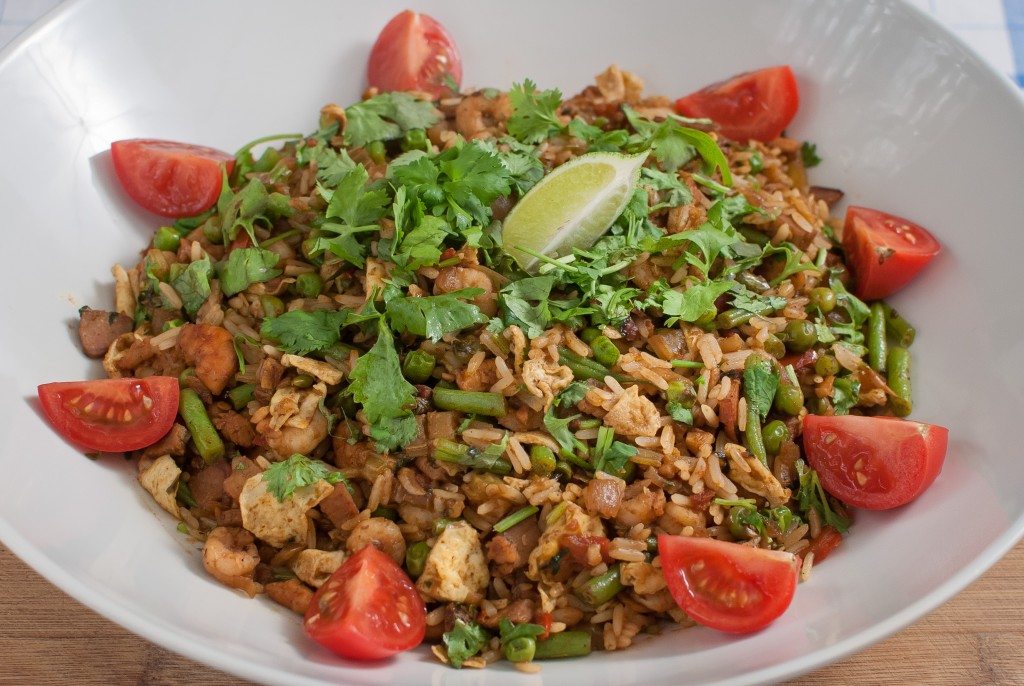 Thursday dinner. Nasi goreng. It's no surprise nasi goreng ends up being in a list about leftovers. It is a recognised in Indonesia as a dish that is often made from leftovers. The remaining pork produced a surprising amount of meat when cut into small pieces. However, I bulked this up with a small tray of cooked prawns.
I precooked my rice using an 'easy cook' type – toasting in oil before adding water. I let it steam for 10 minutes after cooking and then spread out on a baking sheet and let it cool in front of an open window. This makes the perfect type of rice to stir-fry.
This is basically just a big stir fry starting with onion, celery, garlic and ginger. The sauce was made from Thai red curry paste, shrimp paste, nam pla, kecap manis, and the leftover gravy from Sunday. I used two eggs to make very thin omelettes which I sliced thinly. I added the omelette, cooked green beans and peas at the end and finished with tomatoes, lime and coriander.
Friday dinner. Fish! There is no more pork left…
I made somewhere around 20 meals from the roast dinner and its leftovers. Don't hold back on the size of the joint – it cooks better – in the case of pork, there is more crackling (!) – and the rest will definitely not go to waste…