Asparagus and Potted Shrimp
Time:

20 minutes

Serves:

2

Level:

easy
The small brown potted shrimp from Morecombe Bay are rather expensive (£80/kg). On the other hand they are packed full of flavour, exclusive and make a special treat – just like asparagus. So why not go for the full indulgence and try them together,- they make a splendid starter.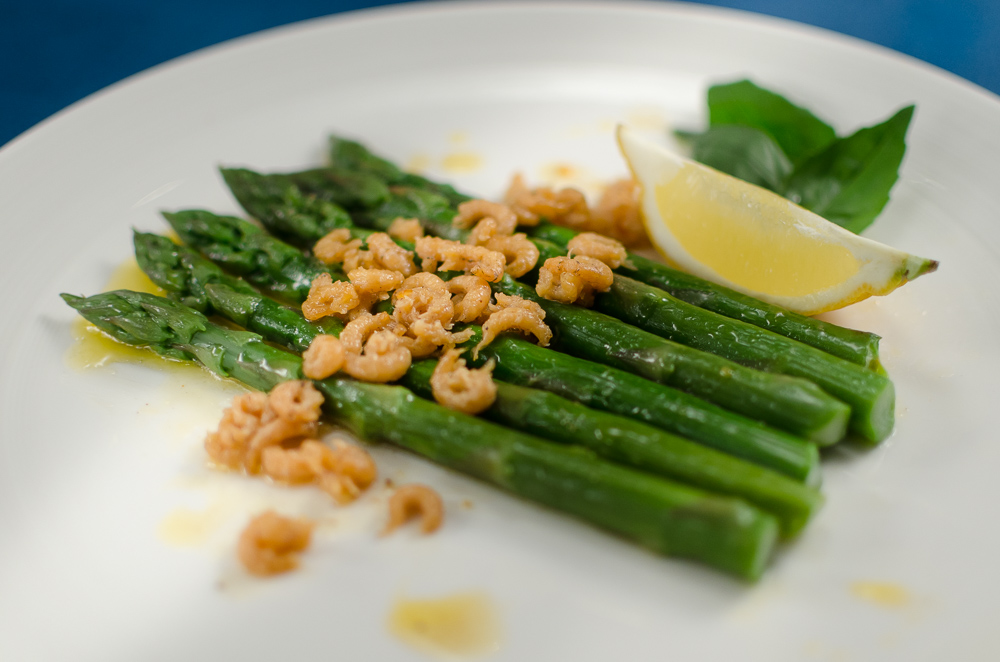 What you need
230g asparagus
50g Morecombe Bay brown potted shrimp
1 lemon
How Dad Cooked It
For the asparagus, break off the woody base of the spear with your fingers. Peel if the spears are thick. Rinse the asparagus and then boil in salted water for 2-3 minutes until firm but tender. Drain and keep warm.
Toss the shrimp into a frying pan and heat gently until the butter melts. Squeeze half a lemon into the pan and stir. Divide the asparagus between two plates and pour over half the shrimp and butter sauce on each plate of asparagus. Serve with a green salad garnish and a quarter of lemon.